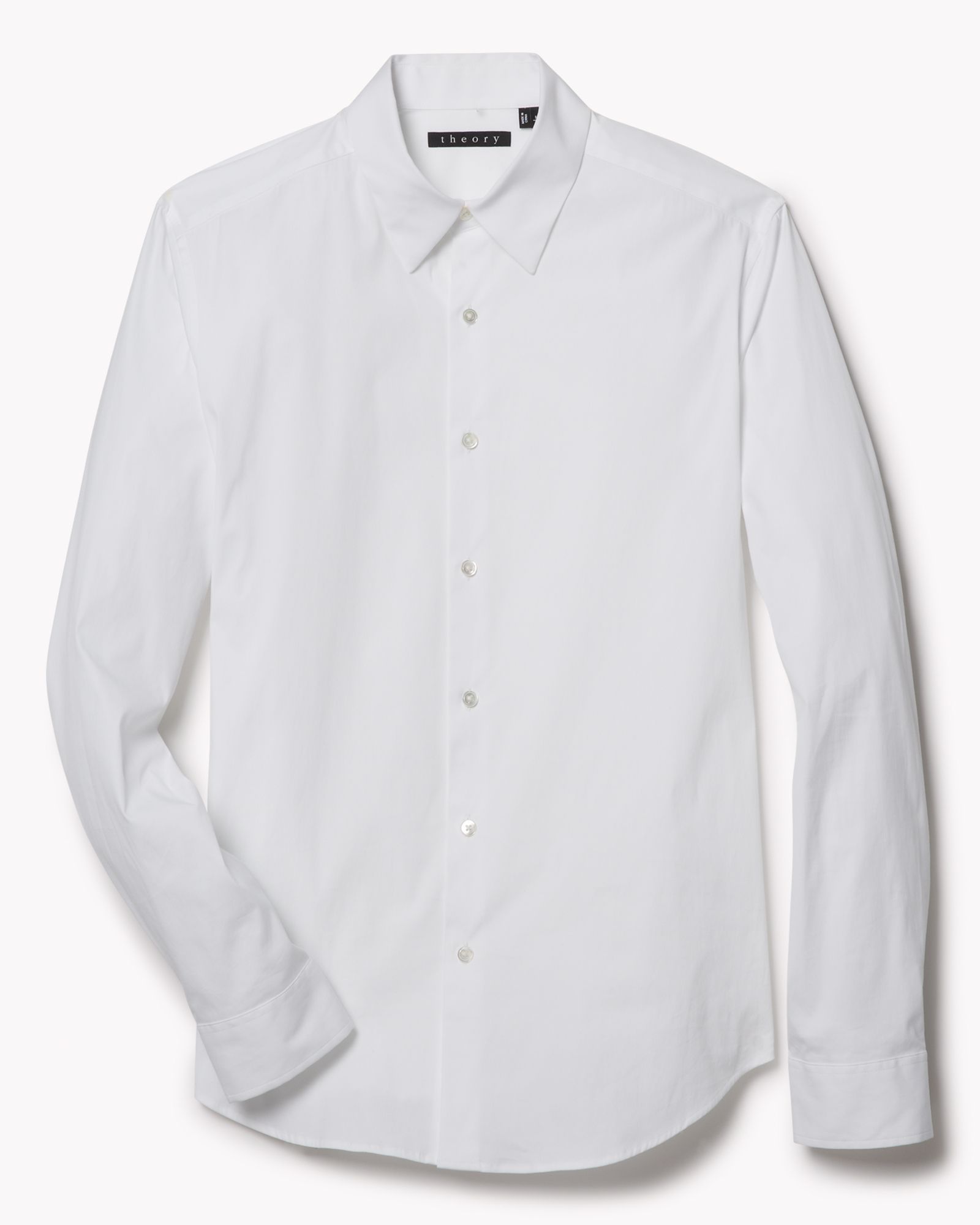 Sylvain Shirt in Wealth
$195.00
---
BLACK

http://s7d5.scene7.com/is-viewers/flash/genericzoom.swf?serverUrl=http://s7d5.scene7.com/is/image/&contentRoot=http://s7d5.scene7.com%2fskins&image=Theory%2FA0674535_001_s&config=Theory/Theory-pdp&locale=en&vc=logo2%3dfalse

ECLIPSE

http://s7d5.scene7.com/is-viewers/flash/genericzoom.swf?serverUrl=http://s7d5.scene7.com/is/image/&contentRoot=http://s7d5.scene7.com%2fskins&image=Theory%2FA0674535_B7H_s&config=Theory/Theory-pdp&locale=en&vc=logo2%3dfalse

WHITE

http://s7d5.scene7.com/is-viewers/flash/genericzoom.swf?serverUrl=http://s7d5.scene7.com/is/image/&contentRoot=http://s7d5.scene7.com%2fskins&image=Theory%2FA0674535_100_s&config=Theory/Theory-pdp&locale=en&vc=logo2%3dfalse
color
---
size
---
Complimentary shipping and returns.
---
Classic and fresh, the Sylvain sets the standard for our basic button-front shirt. Made in our cotton stretch poplin fabric.
---
Style #: A0674535
78% cotton, 18% nylon, 4% elastane
bluff stitch collar detail
self placket
back darts
adjustable button cuff
dry clean

Is your size unavailable? Email Customer Service for assistance.
---