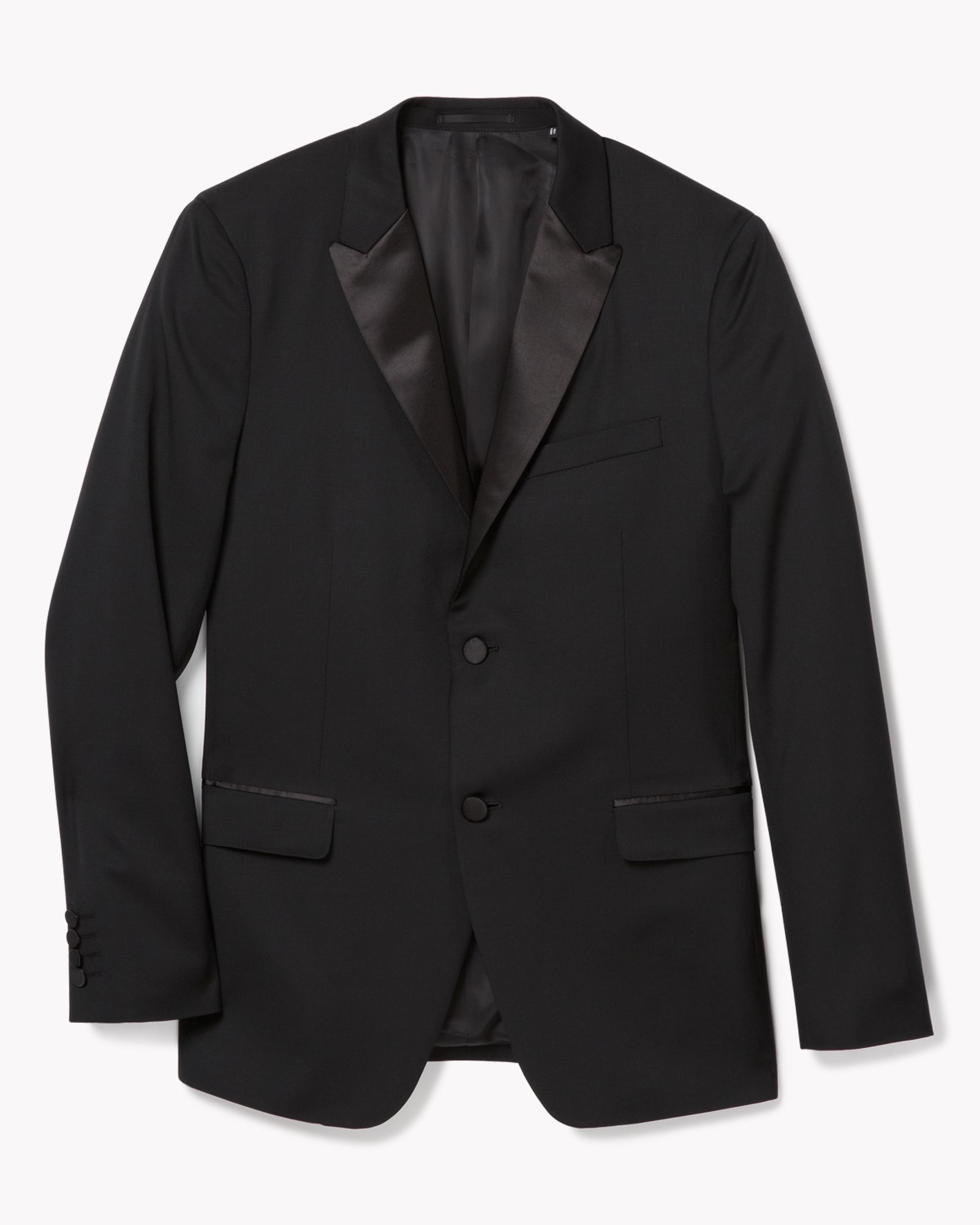 Weller PE Tuxedo Jacket in Hamburg
$695.00
---
BLACK

http://s7d5.scene7.com/is-viewers/flash/genericzoom.swf?serverUrl=http://s7d5.scene7.com/is/image/&contentRoot=http://s7d5.scene7.com%2fskins&image=Theory%2FD0671141_001_s&config=Theory/Theory-pdp&locale=en&vc=logo2%3dfalse

ECLIPSE

http://s7d5.scene7.com/is-viewers/flash/genericzoom.swf?serverUrl=http://s7d5.scene7.com/is/image/&contentRoot=http://s7d5.scene7.com%2fskins&image=Theory%2FD0671141_B7H_s&config=Theory/Theory-pdp&locale=en&vc=logo2%3dfalse
color
---
size
---
Complimentary shipping and returns.
---
The two button Wellar PA, peaked lapel tuxedo jacket is an understated suiting essential that will grace your wardrobe for years. Made in our wool suiting fabric with clean fine twill construction.
MEASUREMENTS
28-1/4" (length)
25-3/4" (sleeve length)
43-1/2" (chest)
Based on a US size 40R. For other sizes, add to or subtract 1/2" from the chest and waist and ¼" for the length and shoulder.
---
Style #: D0671141
PRODUCT NAME:
WELLAR PE TUX
---