Refine Your Results By:
NEW YORK STORIES
Four New Yorkers step out with the latest Theory accessories.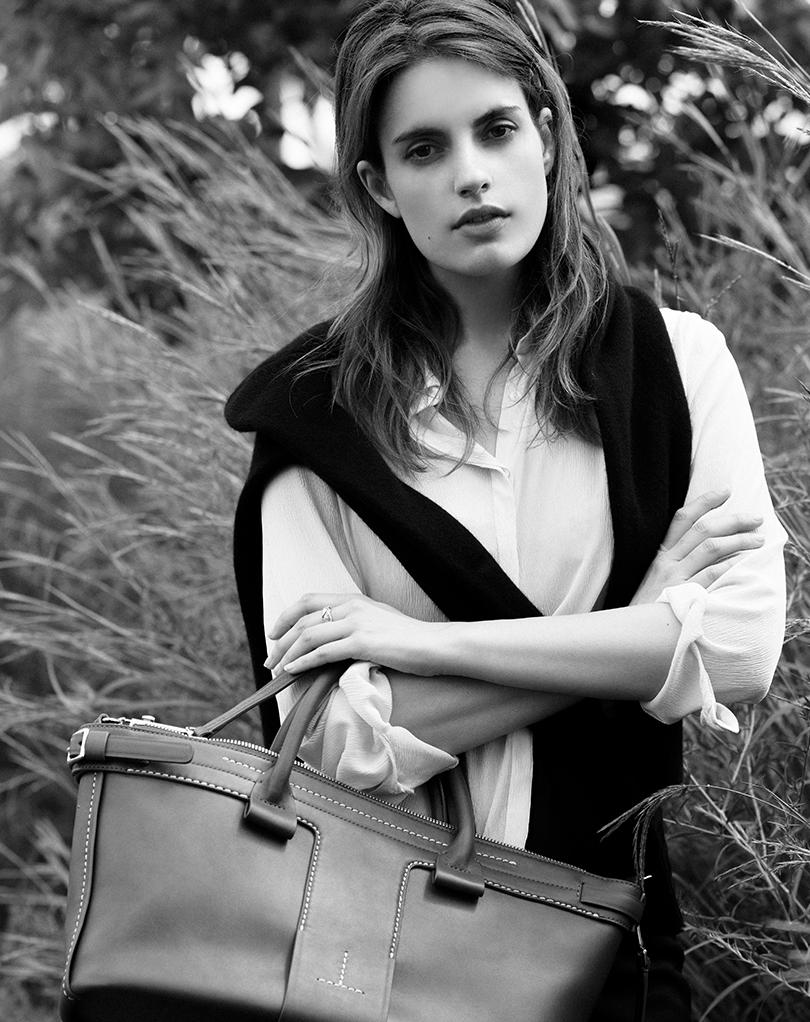 Artist Аna Kraš wears a cashmere crewneck sweater and the new T-Bar bag in topstitched calf. The shirt is her own. Photographed at Four Freedoms Park on Roosevelt Island, New York City.
Ana Kras is a practical person. You could even say "no frills." Her favorite drink is water. Her favorite meal? A "Serbian-style vegetable stew." Her favorite materials? Formica, terrazzo, and paper—classic, humble and astoundingly elegant in their utility. She prefers to bike or travel on foot (she hates being underground) and she always keeps with her a little green comb because her hair "gets very knotty" and, in the summer months, "a fan." She's utterly earnest and that's all part of the savvy industrial designer's immense charm.
"I think it comes together, function and comfort always have the best shape naturally."
T-Bar in Topstitched Calf / Smooth Calf Leather / Brown / $850
When it comes to her objects of design, it goes without saying that function always precedes form. "It's very easy to follow good functionality with good form," she says, a claim one might first question if her own work were not already a testament to such ease. You see, for her, comfort is key. The trick is that you don't force it. "I think it comes together," she explains, "function and comfort always have the best shape naturally." Comfort affords ease and ease, when considered just so, can lend an attitude that looks as good as any verbose or overly articulated design. It's a skill she's mastered in nearly every aspect of her life. But don't let her practical leanings confuse you. Hidden beneath is a sense of childlike fantasy. If there is one thing she could always keep with her, no matter how impossible or unreal, it would be "a dog," she says, and then clarifies, "that I don't have."  

Text by Jeremy Lewis