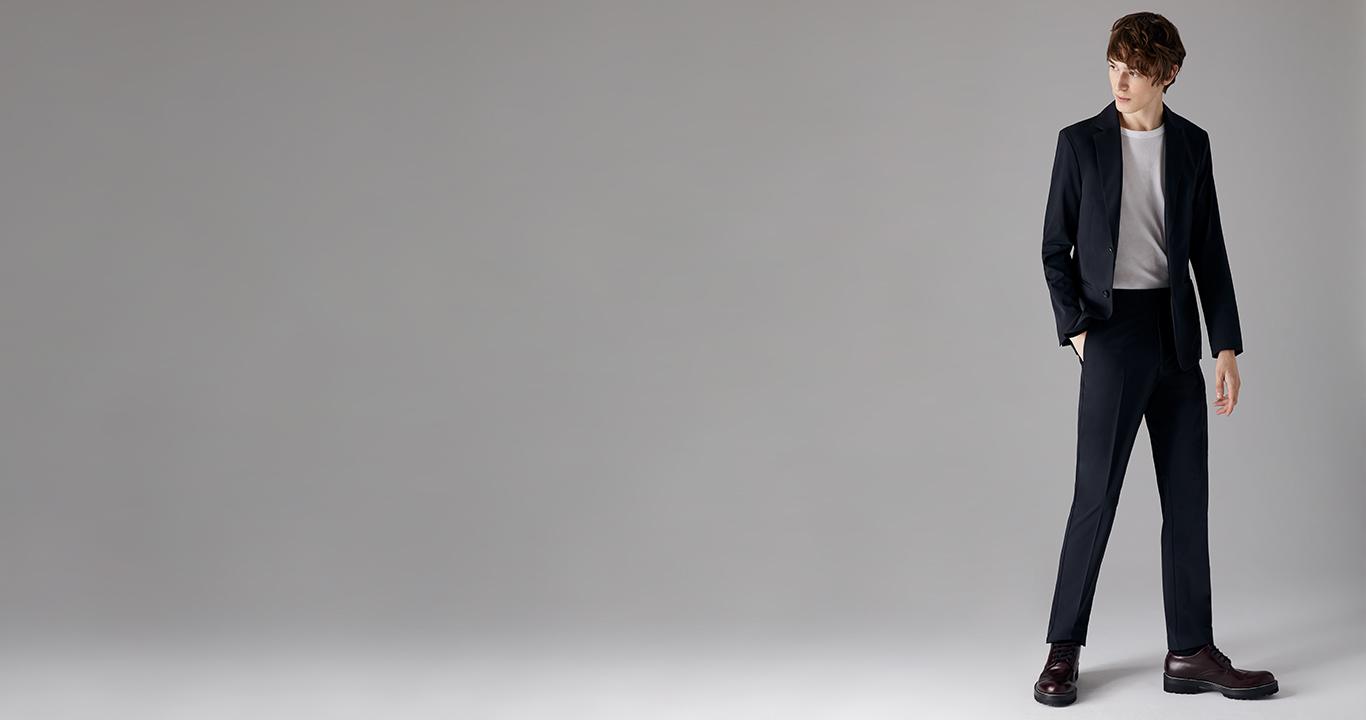 Suit Yourself
Six ways to take the standard two-piece and turn it into a successful expression of personal style.
Adding a fine knit under a classic white shirt is the game-changer. The minute the button-down gets dropped, it's dressier.
Micro-plaids, dobby, and the most precise pinstripes – with texture and print, the new suit gets interesting. Look a little closer. The details are exceptional.
Shop the Story