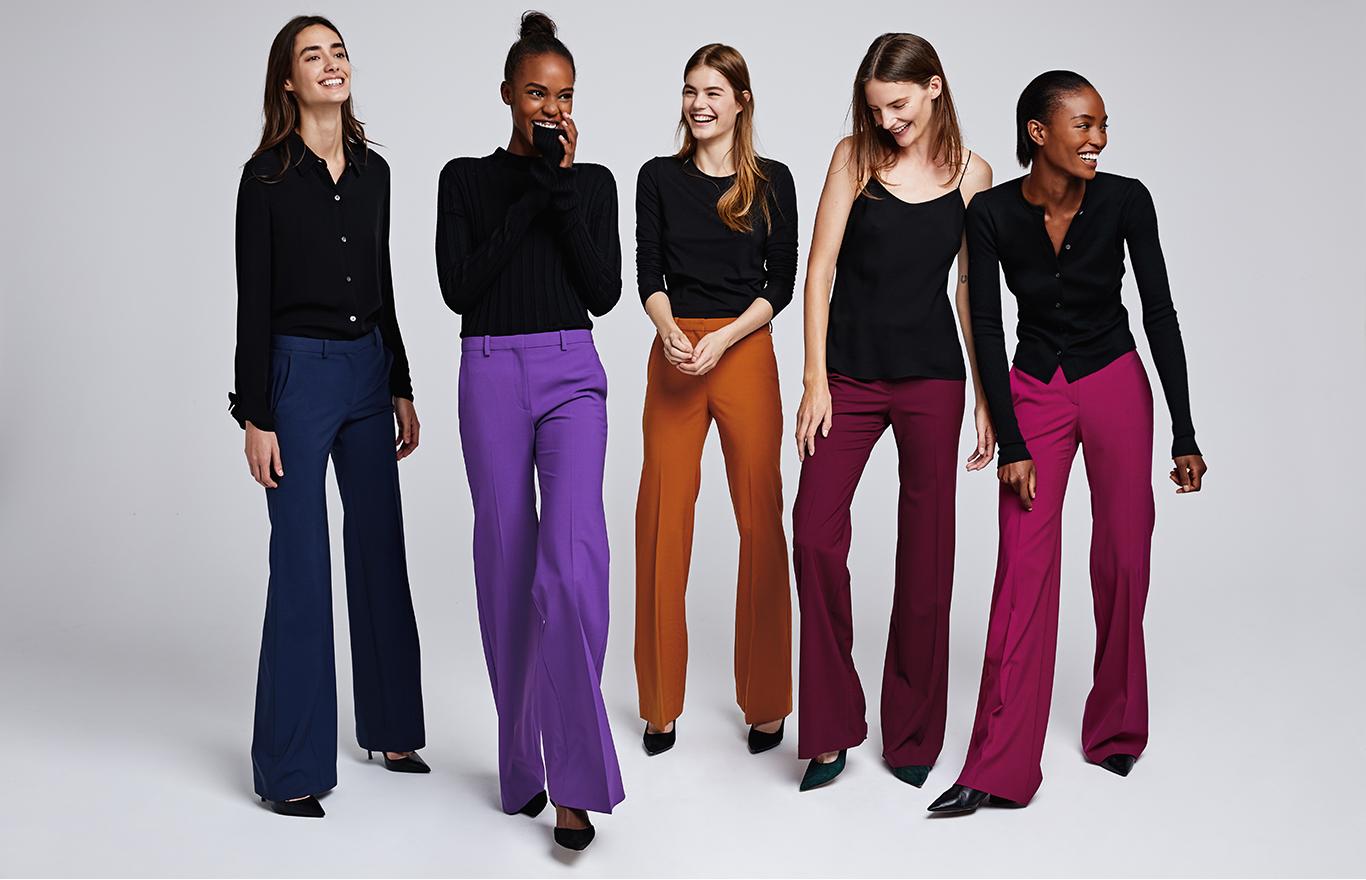 How to Wear Good Wool
Our ethically sourced, environmentally responsible Good Wool collection includes pants, jackets, and dresses in a range of beautiful colors. Wear them with basic black, mixed and matched, and back to denim.
Good Wool Flare Pant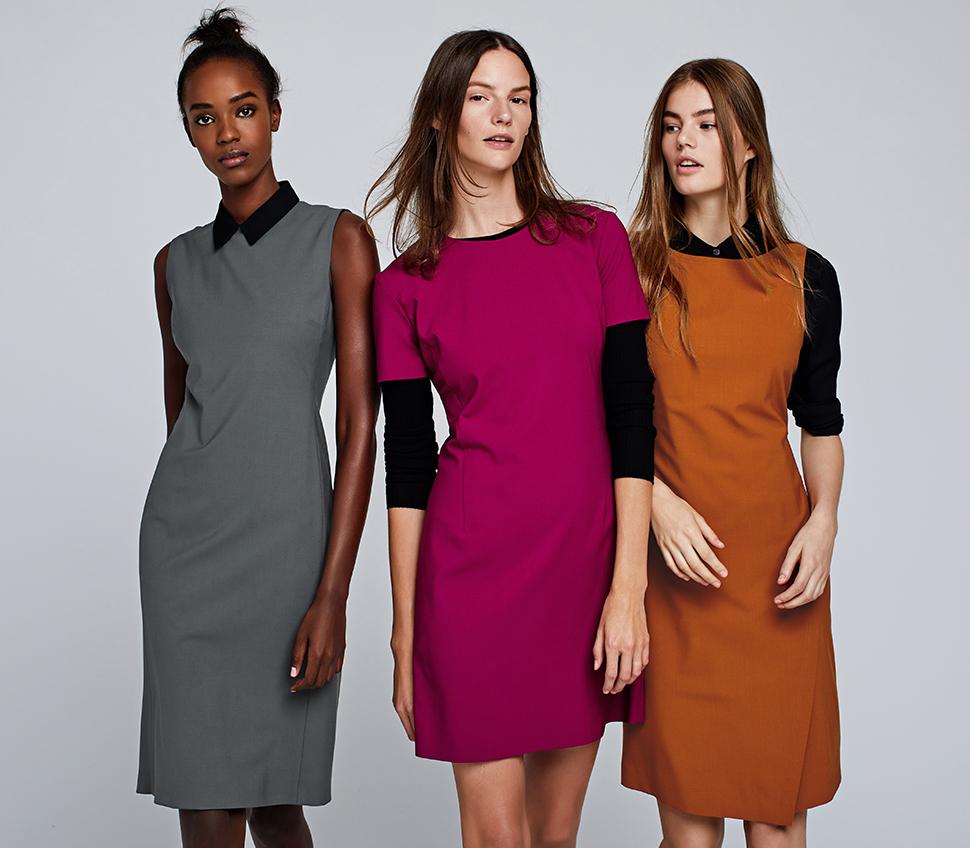 Good Wool's jewel tones pop when paired back to black. Layer the Classic Dress or short-sleeve Shift Dress over a fine knit to wear through winter.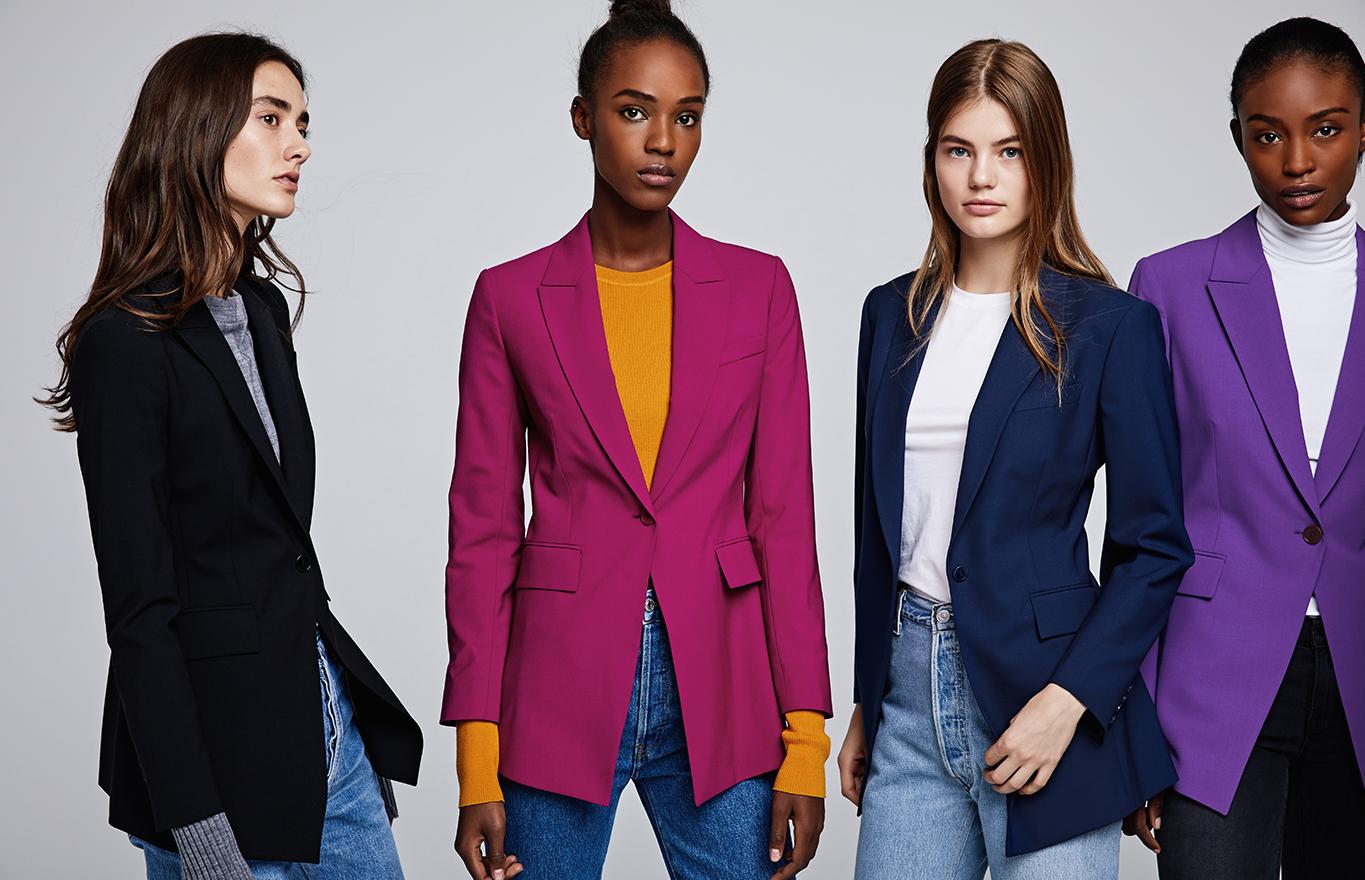 The combination of our Elongated Blazers with faded blue jeans puts a fresh spin on a classic American uniform.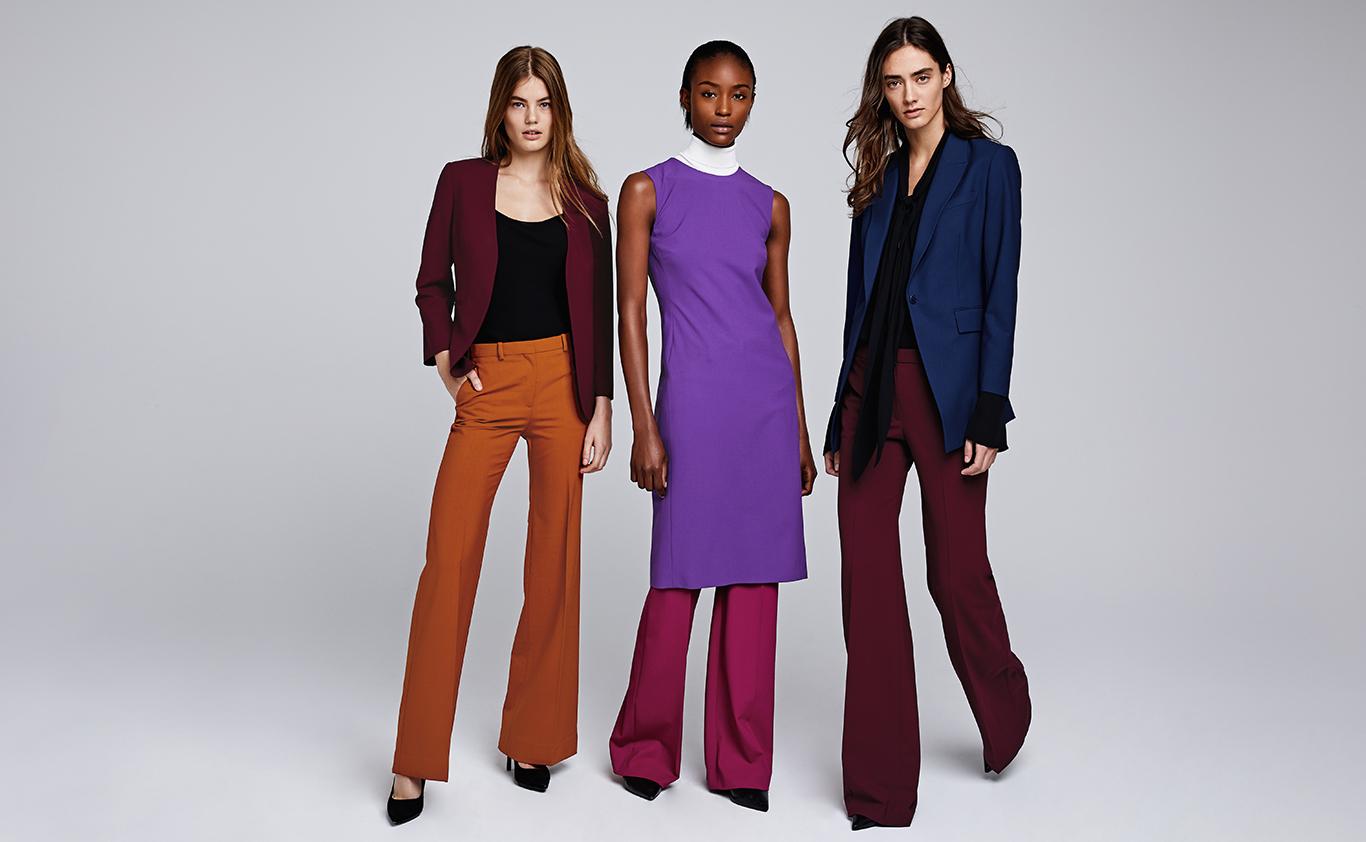 One pant, three shades, so many options for what to wear on top.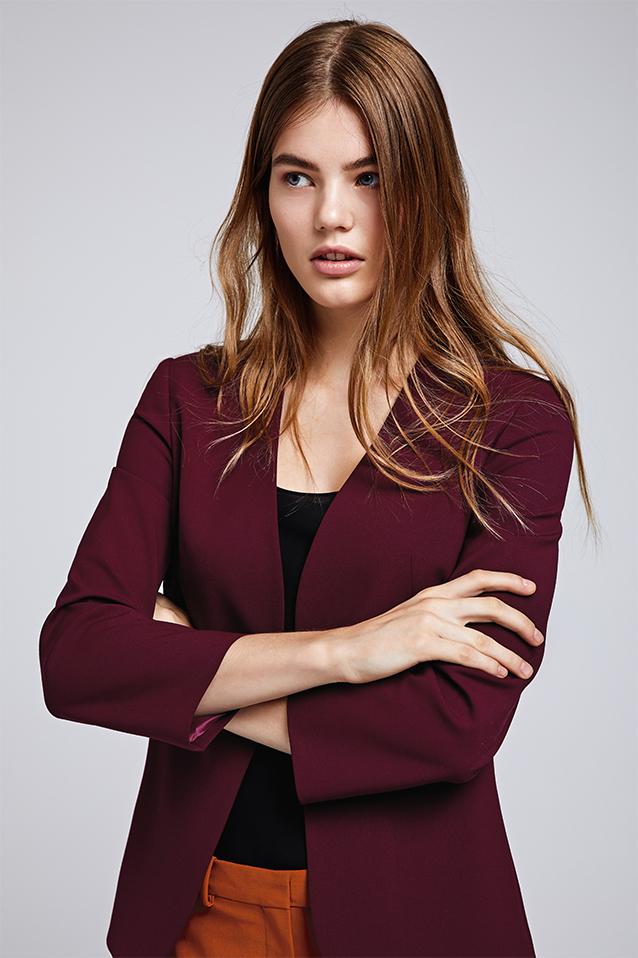 No need to match. Complimentary shades add excitement to the traditional suit.