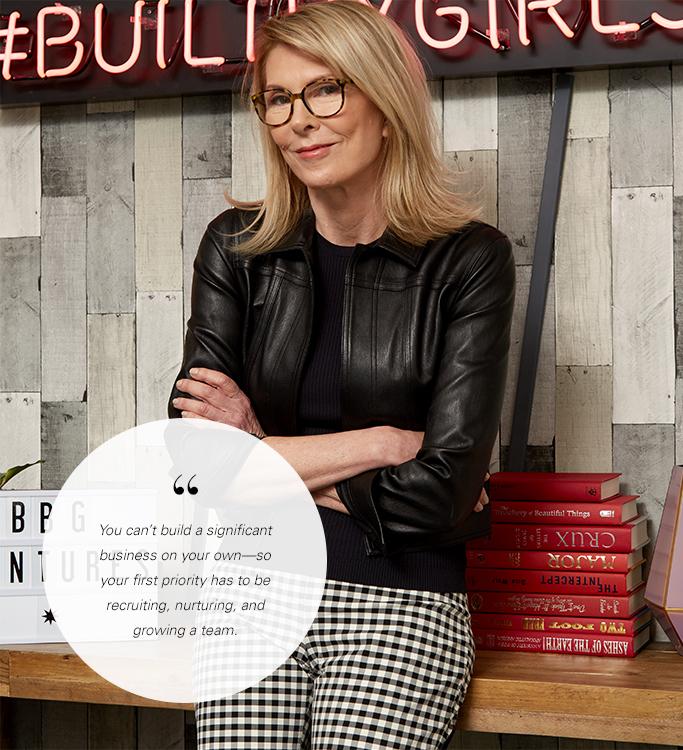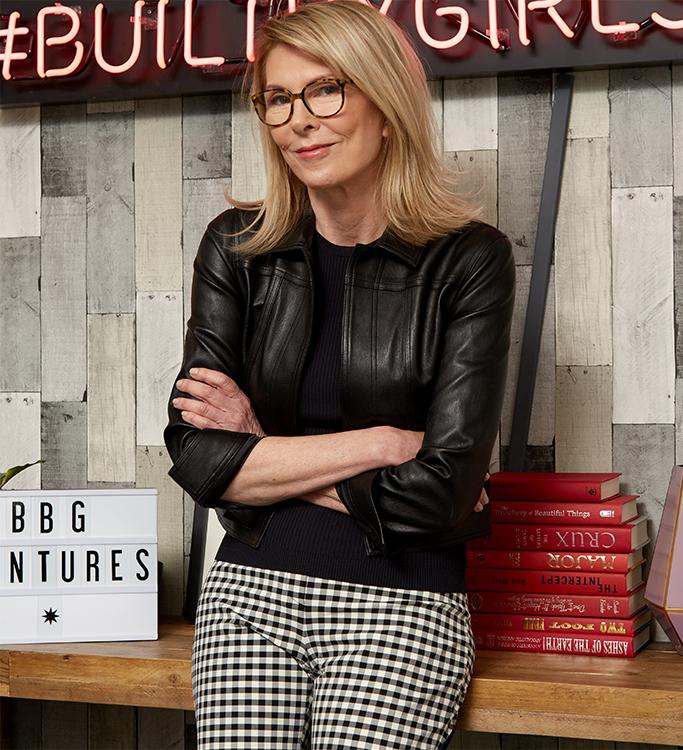 "
You can't build a significant business on your own—so your first priority has to be recruiting, nurturing, and growing a team.
Susan Lyne
President & CEO, BBG Ventures
---
Susan Lyne is the president and CEO of BBG Ventures, an early stage investment fund that focuses on the next generation of female-founded, market-defining consumer products and services.
One thing I wish I had known when I began my career is not to sweat mistakes. People remember your hits more than your misses, so take risks and aim high.
A major challenge I've faced was becoming a beginner again. I moved into new roles, new companies, and new sectors several times in my career. I learned that the old adage about "faking it till you make it" is a bad idea; but if you let people know what you don't know, and ask them to teach you, they'll be invested in your success.
The thing I've achieved that I am most proud of is helping to launch the careers of a lot of fantastic women who've gone on to great things in tech, media, and entertainment.
My first job was assistant to the editor-in-chief of City magazine, Francis Ford Coppola's San Francisco weekly. I learned to raise my hand for any project that was understaffed. I didn't care if I was taking notes or tracking down a phone number, as long as I was in the room where it happened.
The biggest challenge that women entrepreneurs face is accepting that you'll be held to higher standard. You're up to it—so forget about the statistics and go out and make it happen.
To be a good leader you have to recognize that you are only as good as the people you work with. You can't build a significant business on your own—so your first priority has to be recruiting, nurturing, and growing a team. It starts with some candid self-reflection, acknowledging your own strengths and weaknesses so you can fill in the gaps. And it's never too early to make diversity a priority.
Not just gender and ethnic diversity but thinking styles, as well, will set you up to better serve the next generation of consumers.
My time working in magazine publishing taught me that there is nothing as satisfying or more fun than good teamwork. Seeing something move from an idea to an assignment to an edited, photographed, and designed piece is to truly understand the phrase that the whole is greater than the sum of its parts.
The most important feature of a business pitch is YOU. Yes, the addressable market has to be big enough; the business model should be solid; and you need to show product/market fit; but at the end of the day investors have to be convinced that you can turn a good idea into a great business.
I unwind by reading novels, doing yoga three times a week, playing Scrabble, and spending time with my daughters and sisters. I have three sisters, two daughters and two stepdaughters, and a delicious six-month-old granddaughter—all of them in NYC and Brooklyn—so I am blessed to have a tribe of amazing women around me.
The one thing I would like to say to every woman in the world is YOU CAN DO THIS.
Women to Know
Women to Know