Pants That Work
Creative License
For these three women, the office is a studio and dressing for success means embracing color, texture, and proportion.
Arpana Rayamajhi
Jewelry designer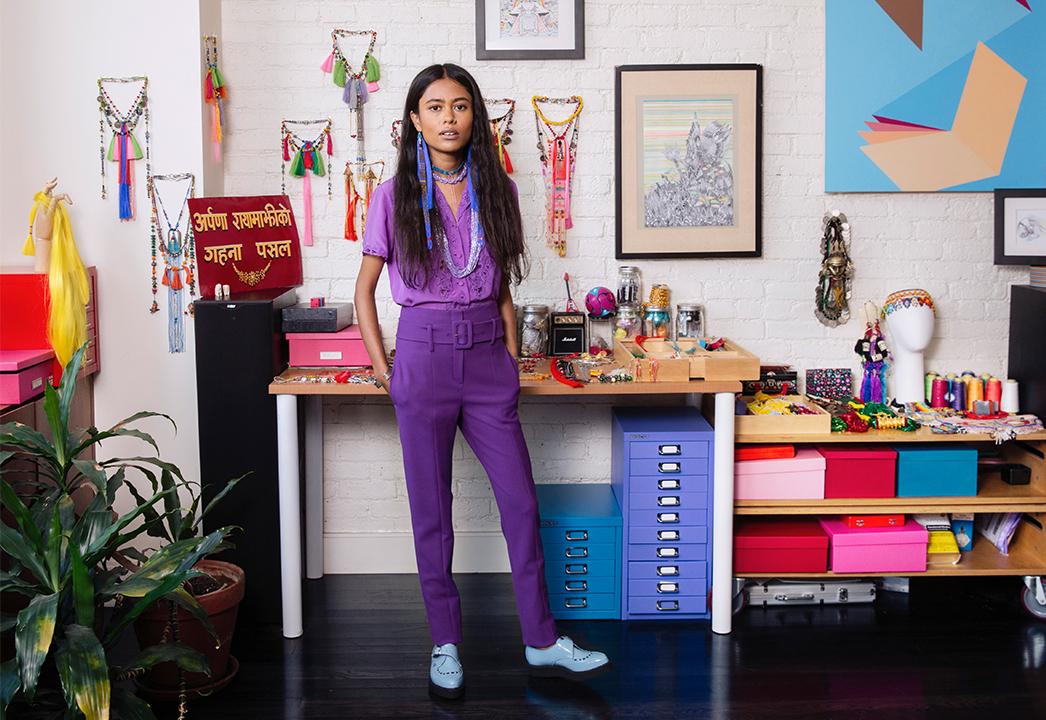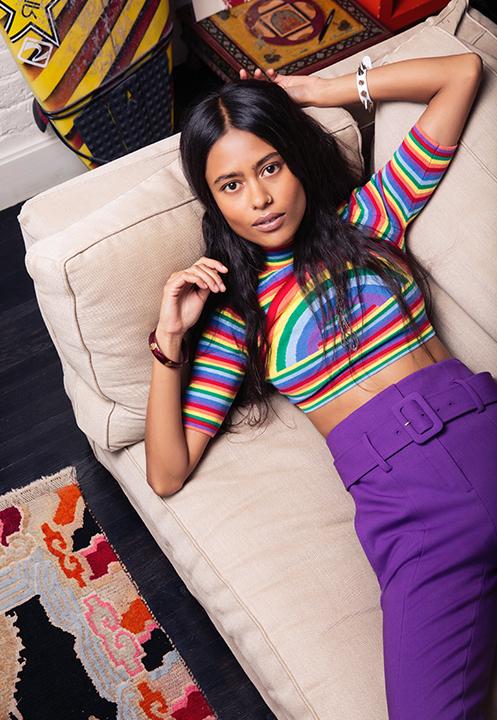 "I have always loved the idea of a home studio because home is where I feel the most free. I like the liberty of making work anytime I want."
When she was a student at Cooper Union School of Art, Arpana Rayamajhi's mother sent her a pair of silver anklets from their home in Kathmandu, suggesting they be sold for extra cash. Instead, Arpana used them as inspiration for a jewelry line that riffs on rock 'n' roll, pop culture, and her Nepalese heritage.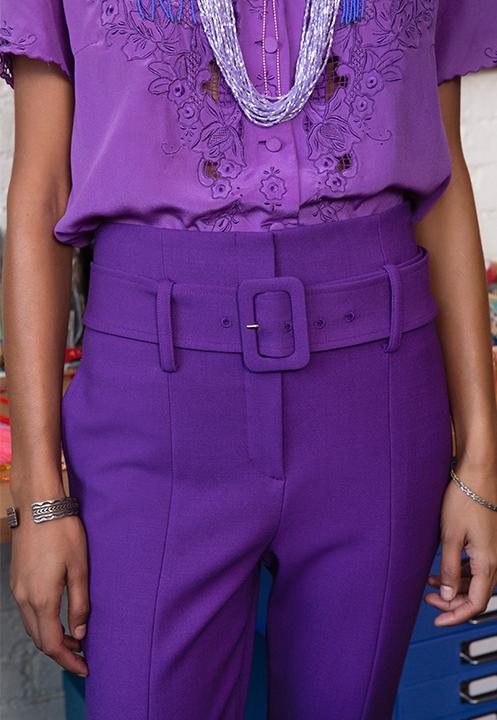 Arpana wears our belted cigarette pant in electric purple viscose-wool.
Alexandria Tarver
Artist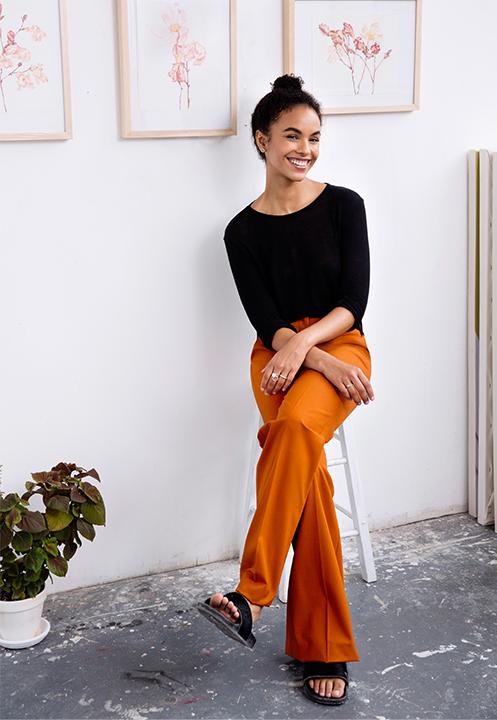 "What I get the most from the art and artists I admire is a sense of compassion. If the compassion is there, it is good. If that same sense is reflected in my work, I couldn't be happier."
From the moment she walked into the Cy Twombly Gallery at the Menil Collection in her native Houston, Alexandria Tarver knew her career path was set. Her delicate botanical paintings are an autobiographical catalogue of the plants she encounters, from the flowers at friends' weddings to the greenery on her building's roof.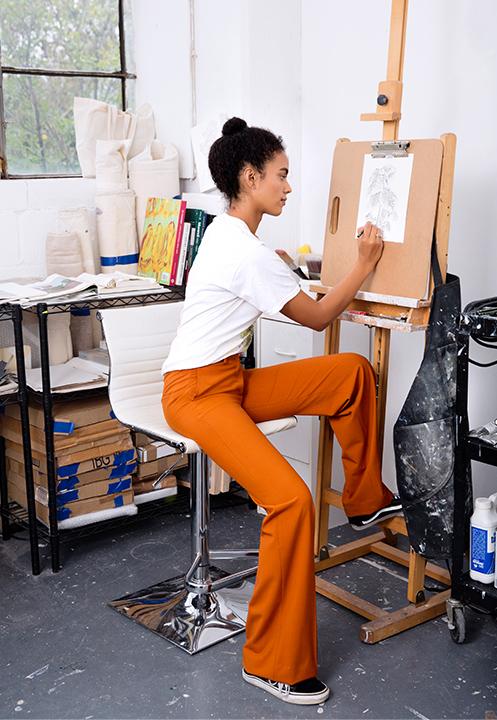 Alexandria wears our flare pant in tangerine Good Wool.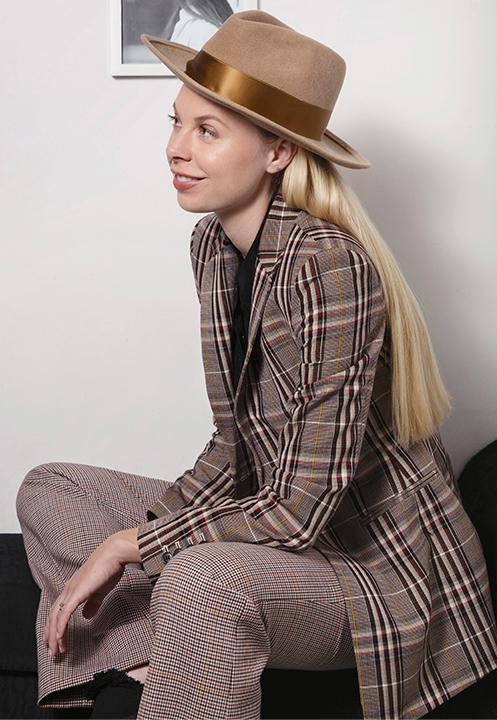 "Millinery is a centuries' old practice that is slowly dwindling. There are less and less people practicing this craft and it's important to acknowledge that handmade couture work can never be replaced with automation."
Gigi Burris
Milliner
From the landmarked building that houses her studio on Manhattan's Lower East Side to a home-based hat shop she visited in Cuba recently, Gigi Burris appreciates authenticity and tradition. Her sophisticated, playful toppers are meticulously crafted from felt and hand-blocked, just as hats have always been.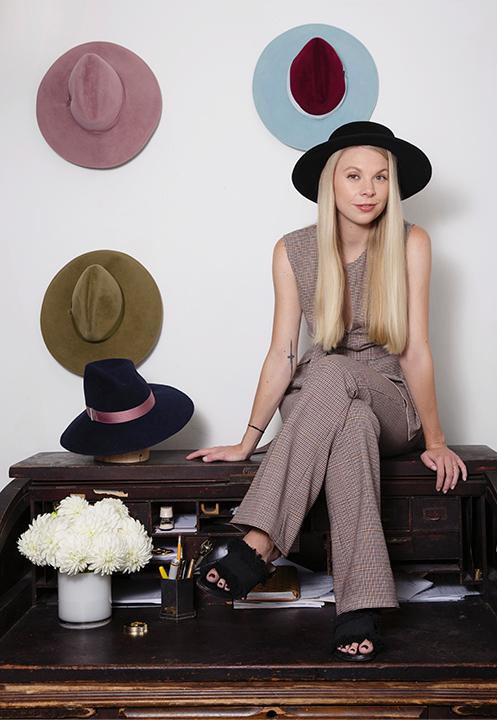 Gigi wears our stretch wool peplum top and stretch wool flare pant.
Shop All Pants