MY PURPOSE
Elijah Anderson
Brooklyn, New York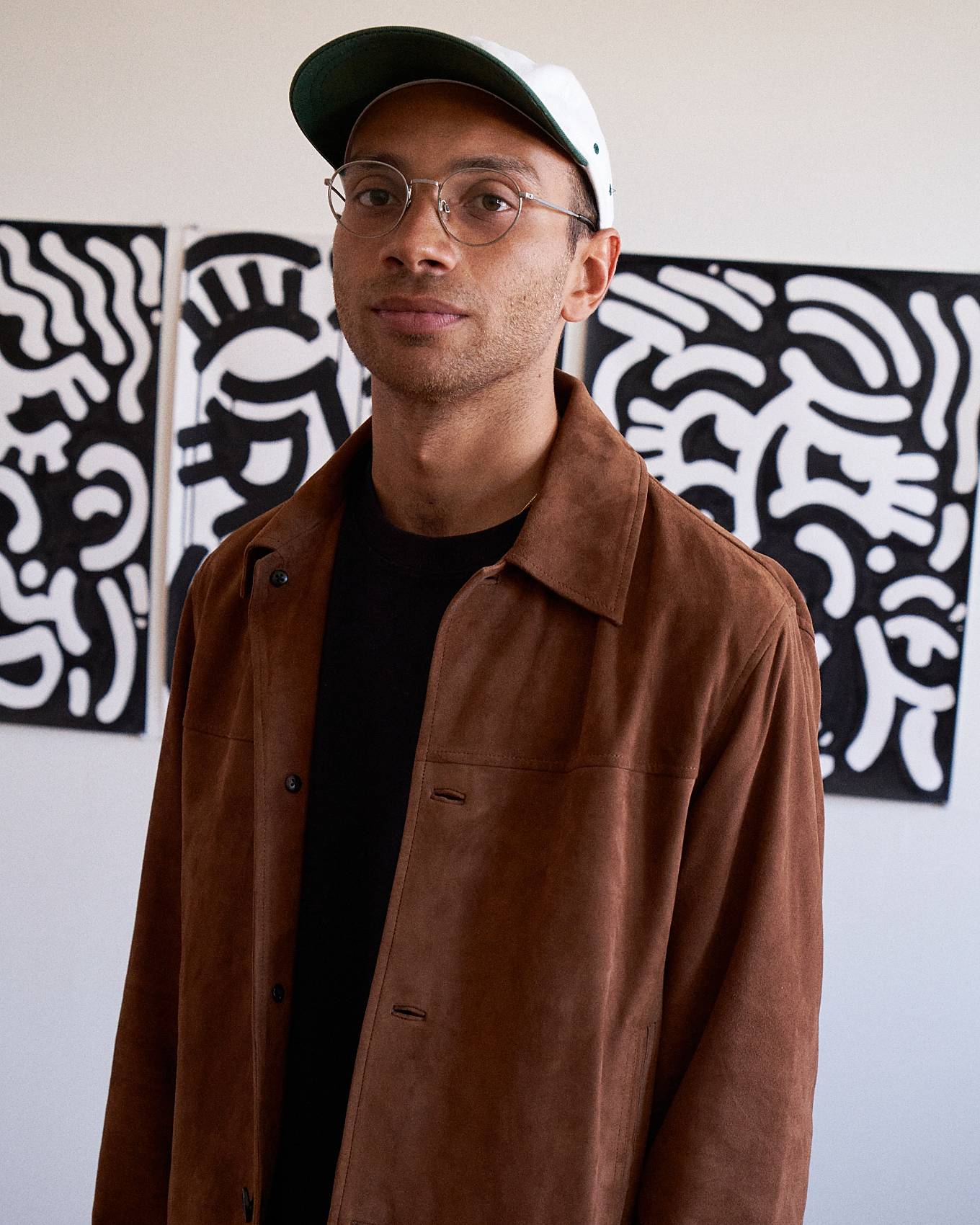 My Purpose is Theory's content series spotlighting creative individuals across the world and what purpose means to them and their work. For this installment, we meet Elijah Anderson, a self-taught artist and illustrator who has worked with numerous brands, publications, agencies, and more. When he's not busy sketching or working on his latest collaboration or studio series, you can find him surfing, skateboarding, and exploring the city.
Q: How does the idea of purpose connect to what you do and create?
A: My whole existence is basically tied into what I feel my purpose is—to create, no matter what that may be, and to allow myself time to enjoy other passions I have outside of creating. If I'm not doing the things I love, I don't feel like myself.
Q: What gets you out of bed in the morning?
A: Lots of things! Sometimes it's a project I'm working on, or an idea I had the night before for a drawing/piece of work. I usually start the day check the surf reports, and I get a little too excited about making açaí bowls for breakfast sometimes. If I have plans to meet friends, or an event to attend, that's always a nice thought to wake up to. I've recently started writing every morning as well, which really helps me get up and moving.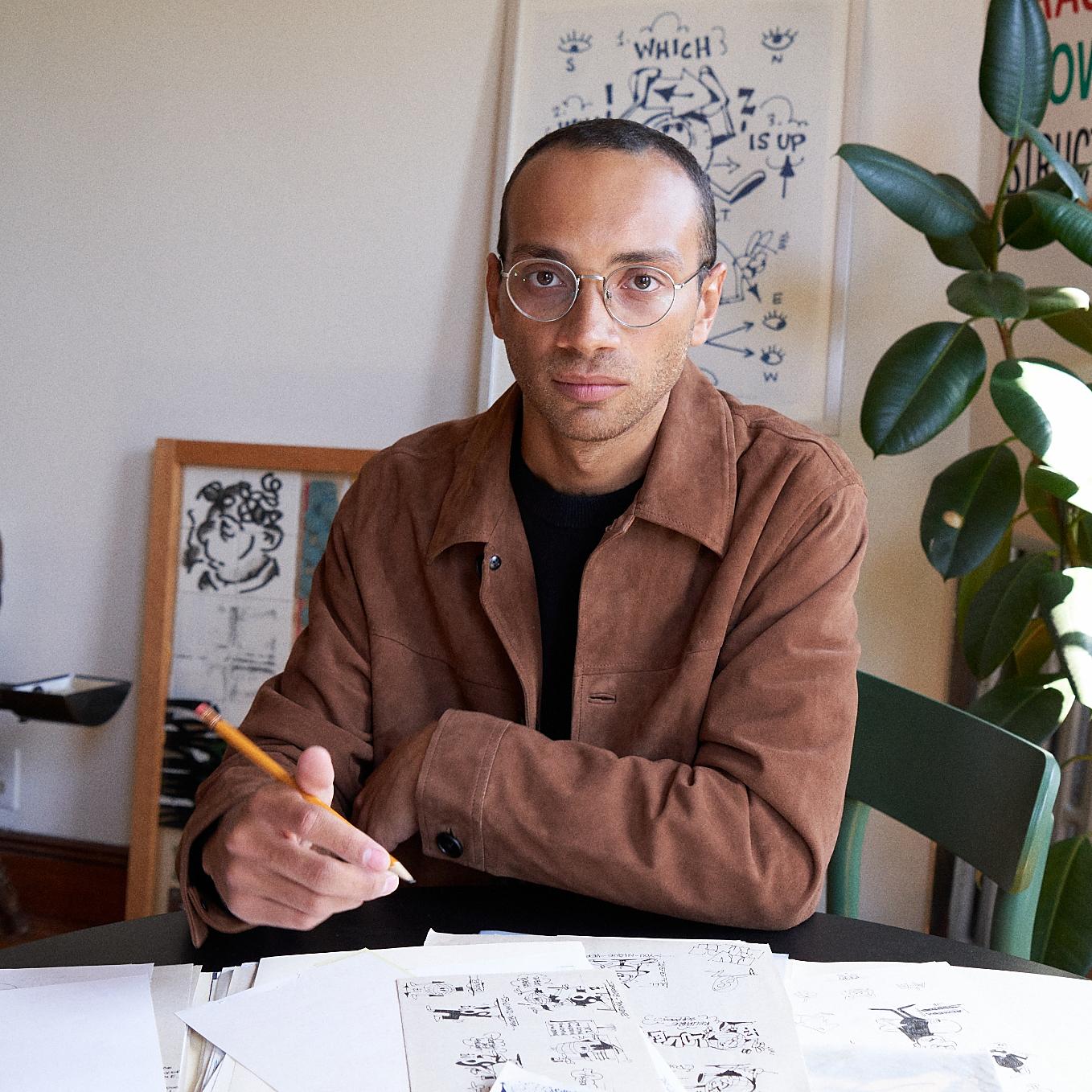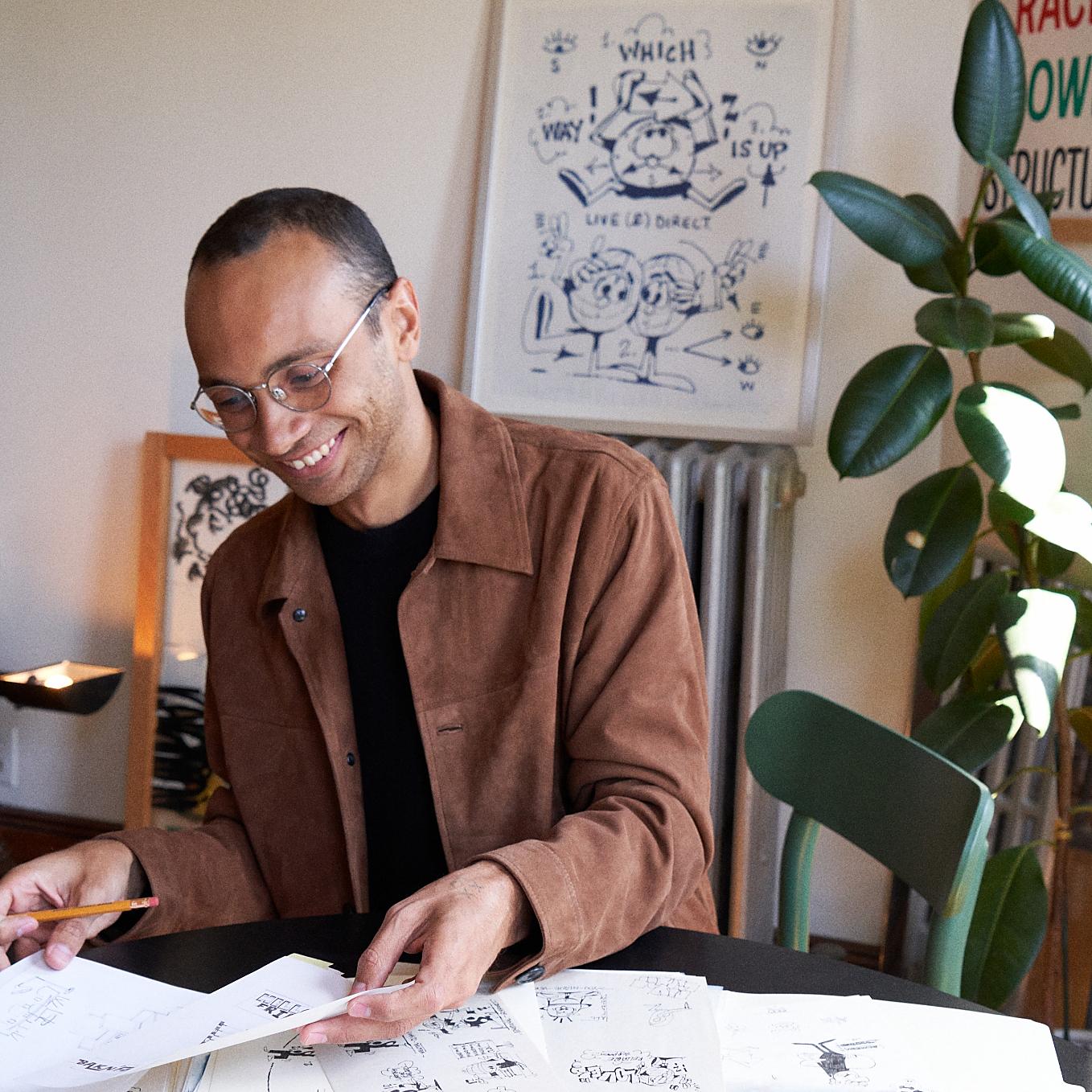 Q: Walk us through your creative process.
A: Most of my work starts with a lot of doodles. I pretty much sit and doodle, almost like a stream of consciousness with a little more intention, until something happens that I enjoy. Then, depending on what it is, I will bring that thing to life either by finishing it digitally, or transferring it in some way to a more suitable medium.
Q: How do you stay energized/intentional when you hit a roadblock?
A: I try hard to not beat myself up, and take a step back from the work. I will skate, surf, hang out with friends, go to some galleries, go on a bike ride or drive- any thing that will make me feel satisfied and get my mind off the work for a little bit. Sometimes I'll try something totally new artistically, just for fun, like experimenting with a new medium etc., to keep the creative juices flowing but also give me the chance to just have fun with it.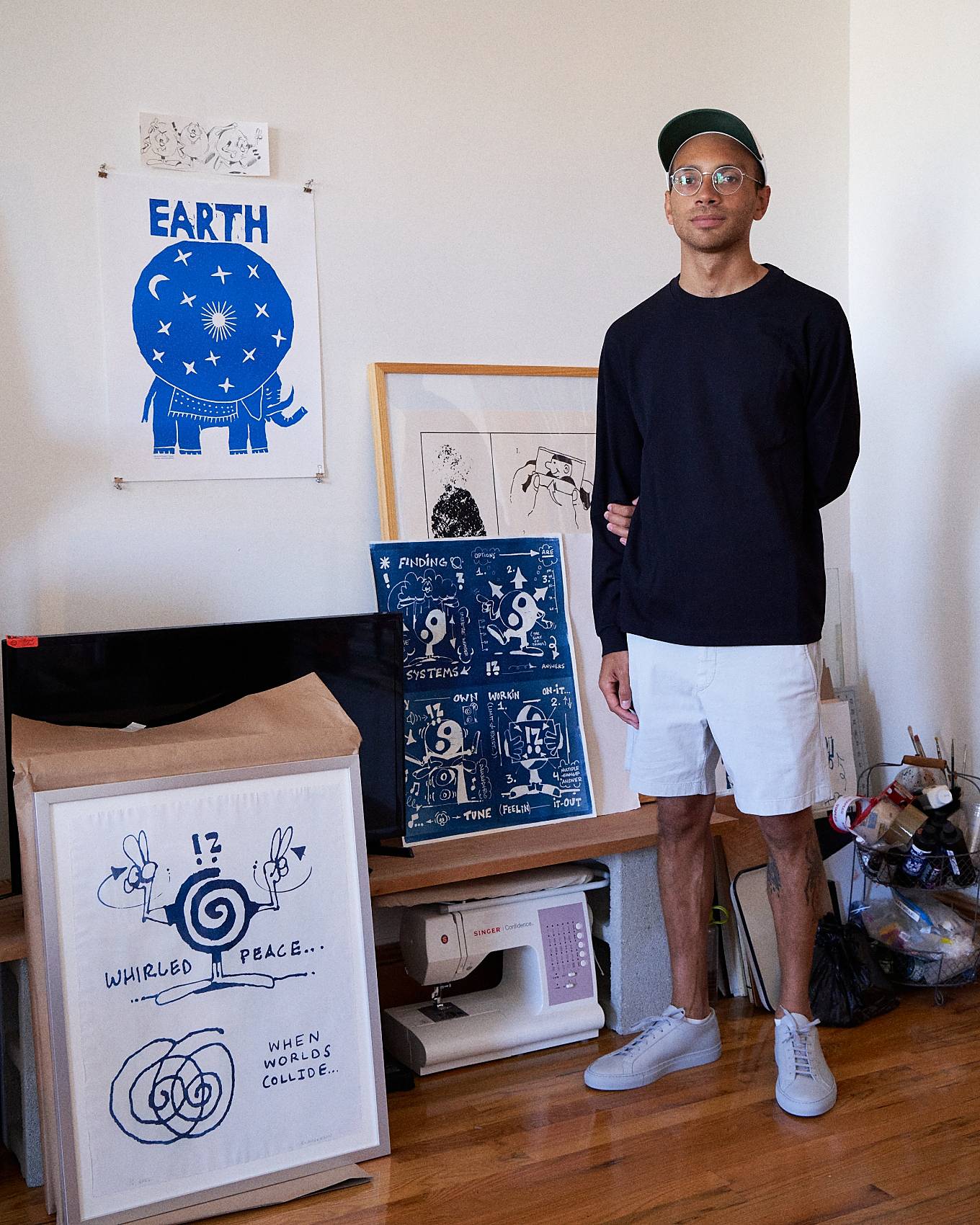 "My whole existence is basically tied into what I feel my purpose is
—

to create, no matter what that may be."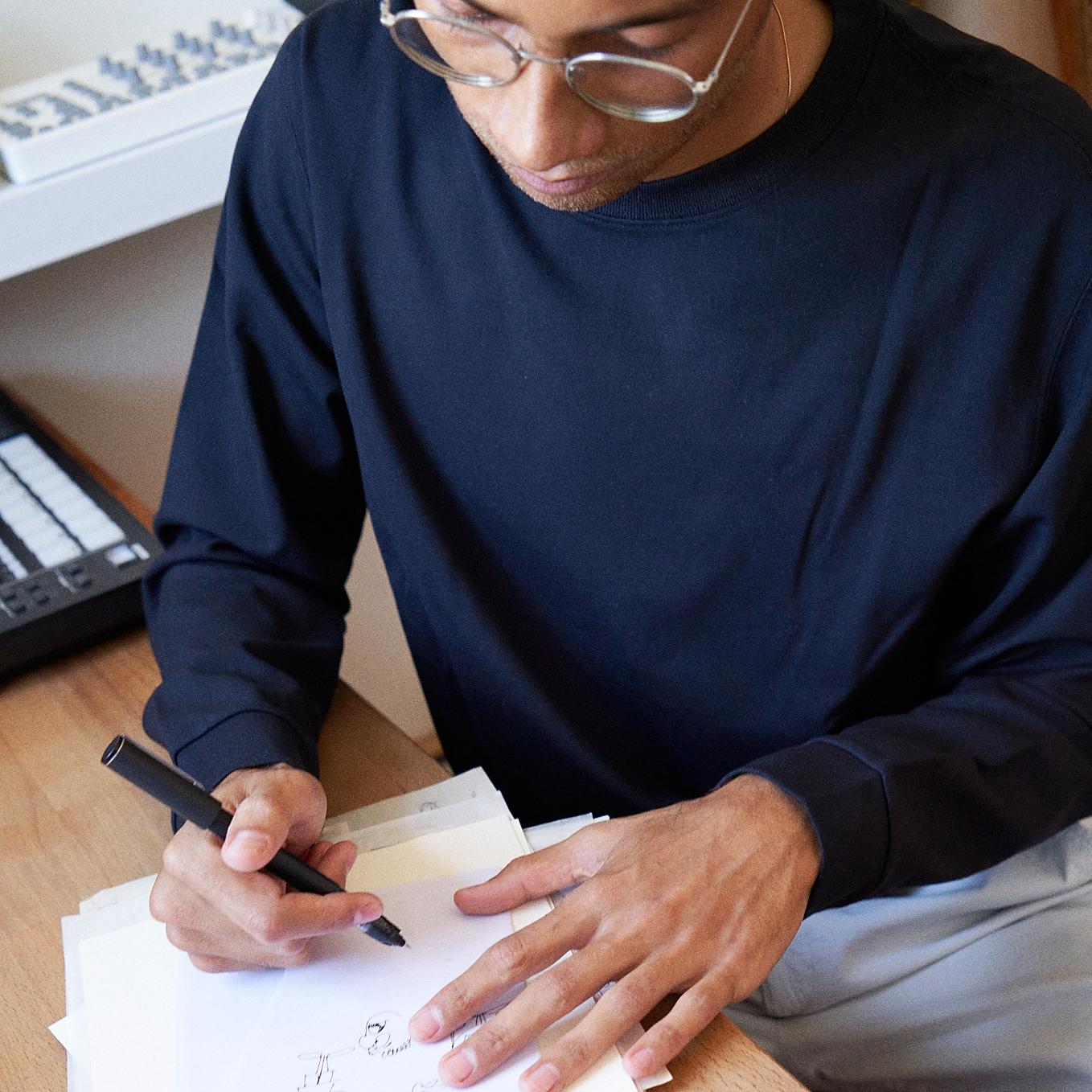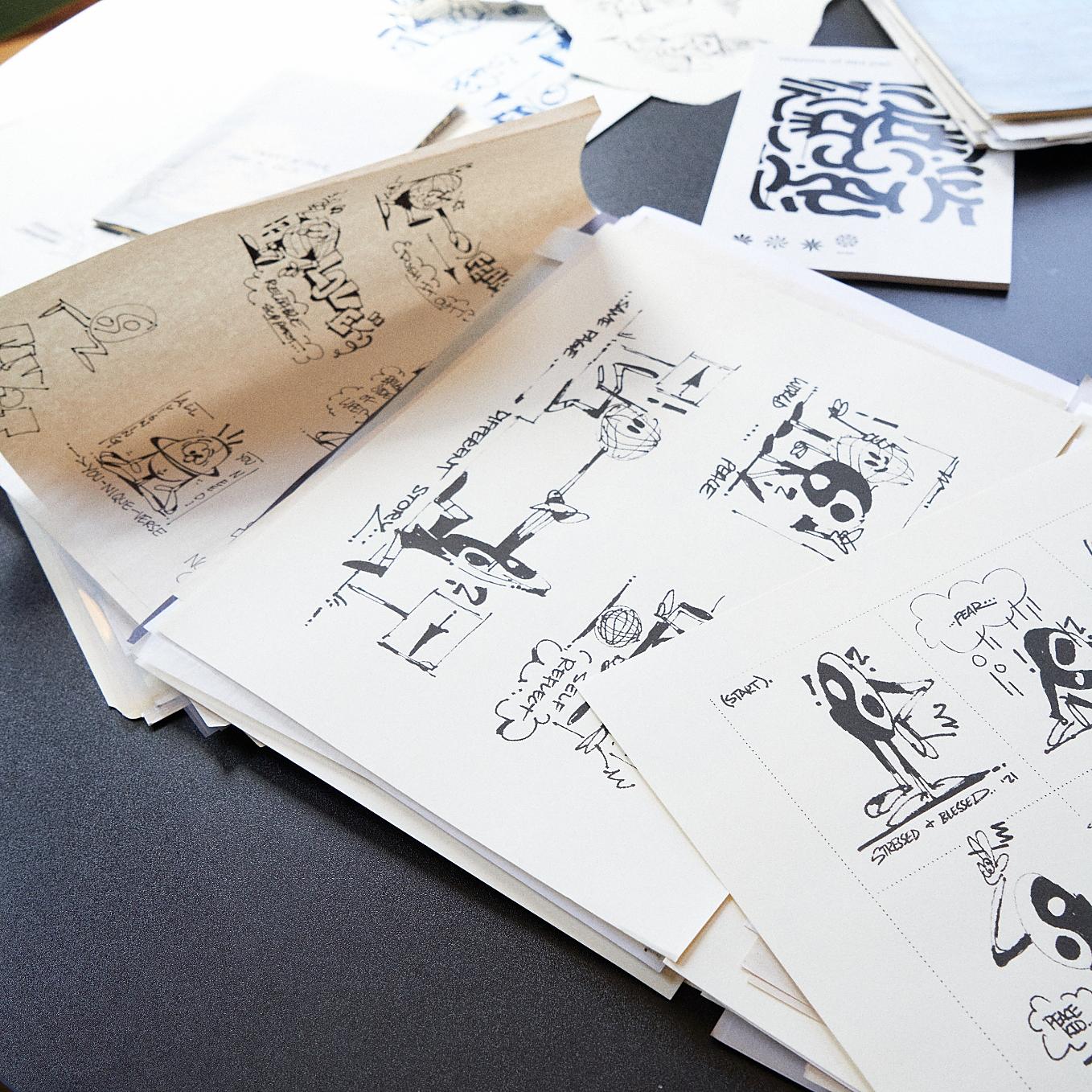 Q: When it comes to personal style, how does purpose fit in? What styles do you gravitate toward while working?
A: If I'm at the studio or getting dirty, it's all about comfort and durability. But outside of that, I really enjoy wearing nice clothes, stuff that will make me feel confident throughout my day, without looking like I've tried too hard. I think that's really important for me, because if I'm not feeling confident then it's always harder for me to create work that I'm proud of.