3 Ways to Wear
The layer you throw on when you don't feel like wearing a blazer, the Clinton is designed without interlining for an unstructured feel. Don't worry—it's laid back without sacrificing polish.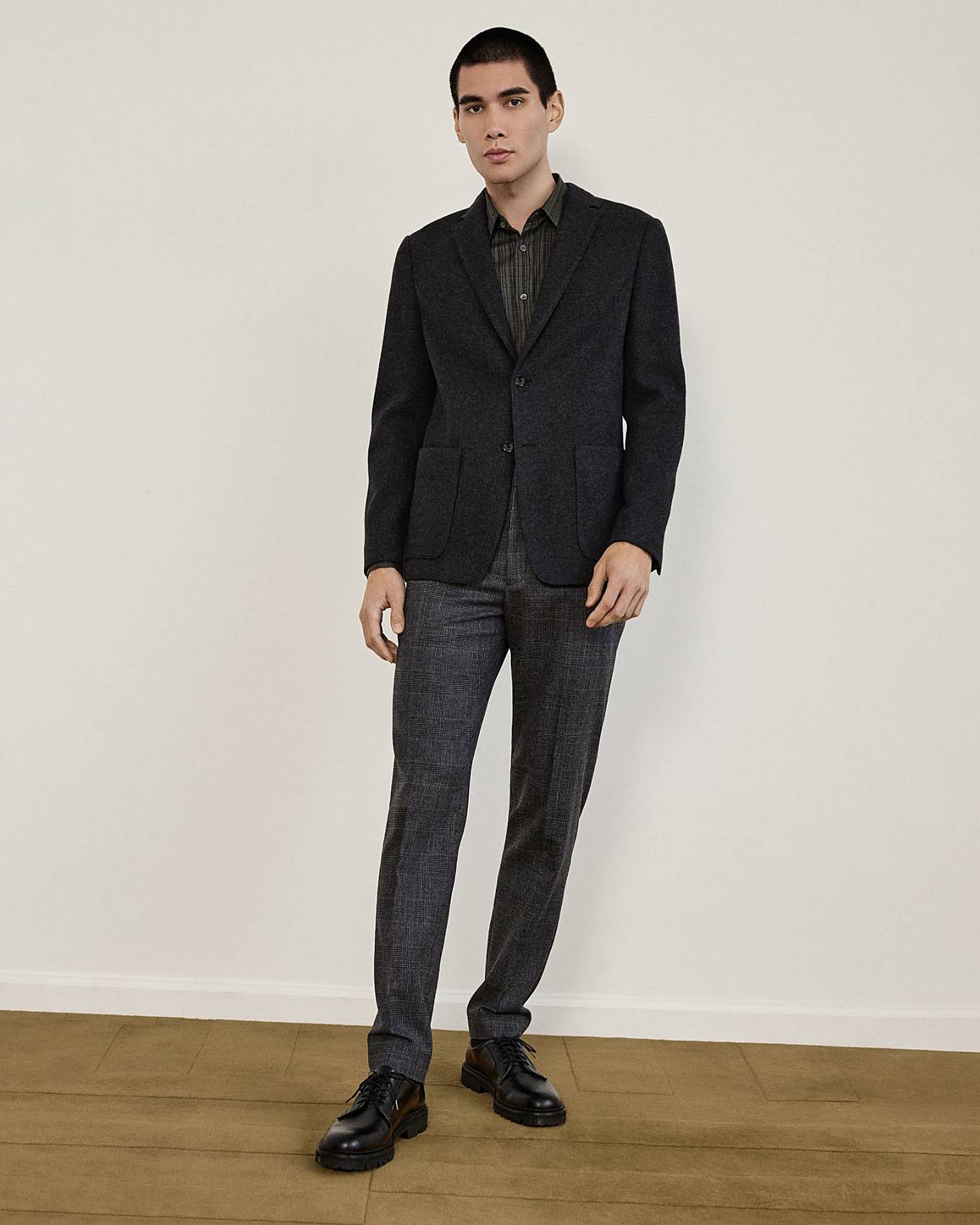 1
Reservation Ready
The eternal struggle with date-night style is finding a way to temper a polished look with a laid-back attitude. Our solution—dress up your denim with this sharp blazer and a textured sweater that's relaxed, yet considered.

2
Down Time, Elevated
Weekends call for lounging around in joggers and a waffle-knit tee. When you have to step out this comfortable, cardigan-like blazer instantly elevates your look without feeling too formal. Just add a pair of crisp white sneakers.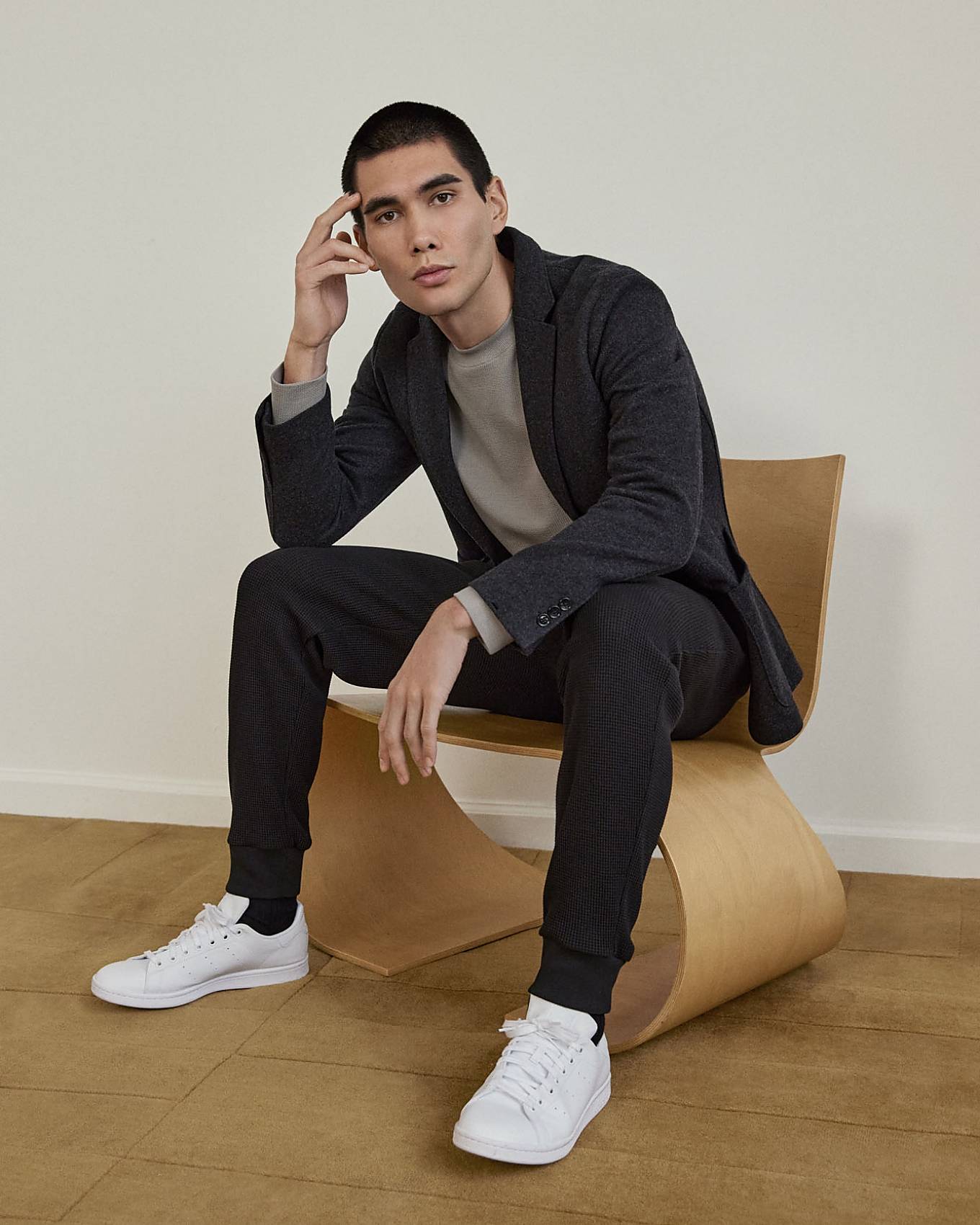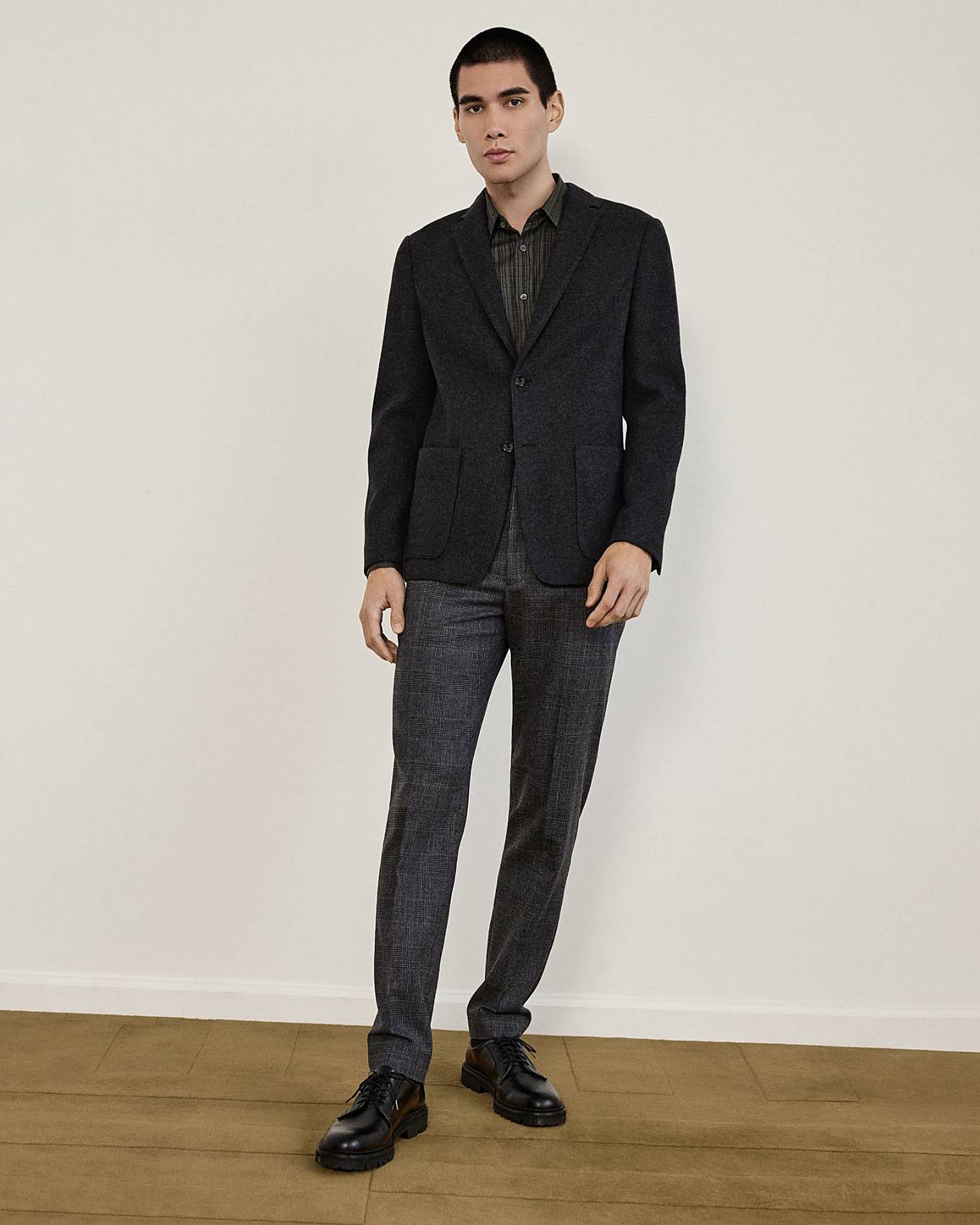 3
Rethink Winter Workwear
Bring depth and dimension to your winter wardrobe with a subtle play on textures and patterns. Opt for a brushed flannel button-up and checked trouser to bring out the Clinton's subtle gradations of color.