3 Ways to Wear
Sculpted along the shoulders, this sleek, single-breasted peacoat is tailored in responsibly sourced recycled Italian wool Melton. Here's how you can make it work triple duty.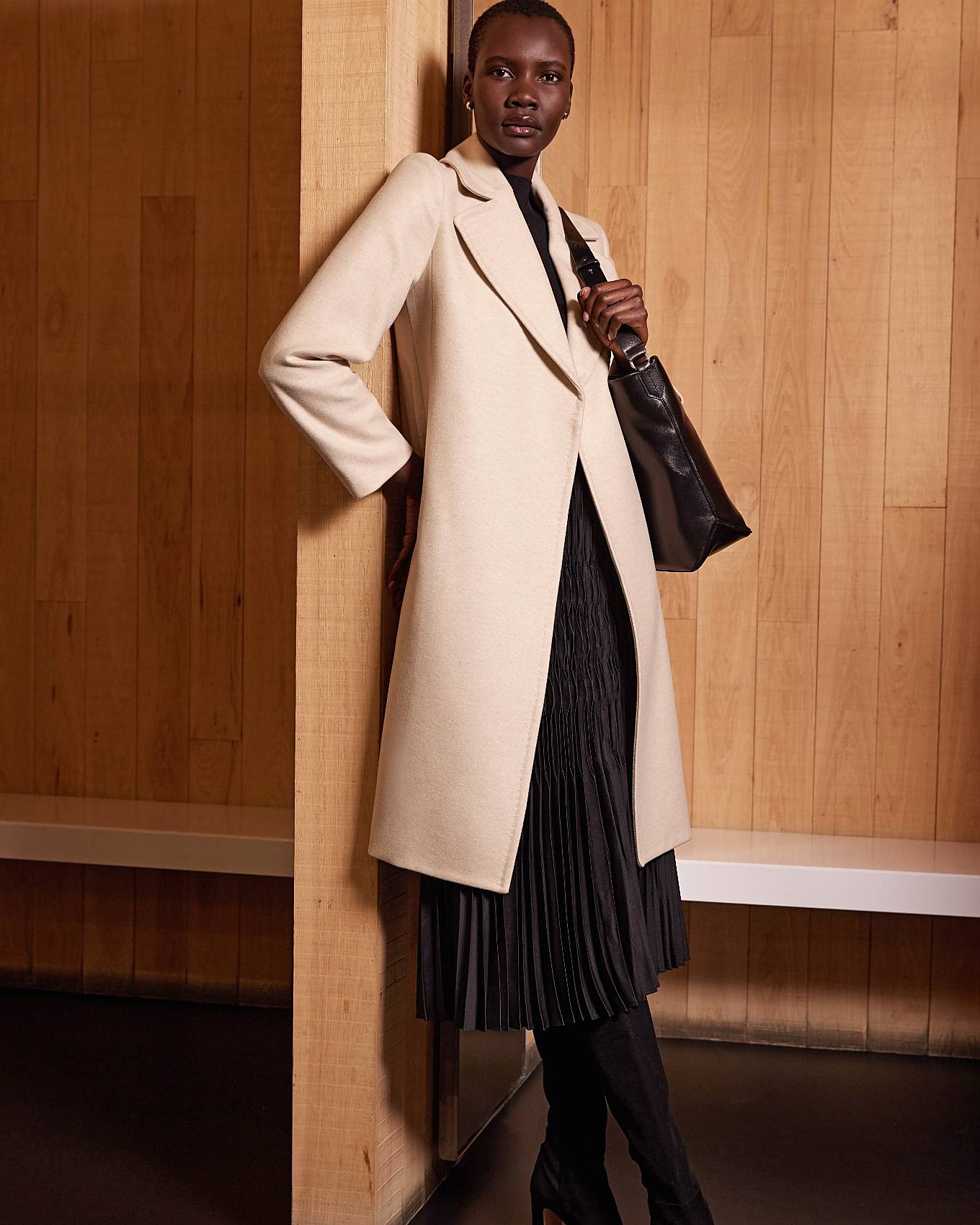 1.
Perfectly Polished
This relaxed yet refined coat adds a touch of tailoring to our flowing pleated satin dress, creating the ultimate power lunch look.

2.
Understated Ease
For hectic days when you still want to look put together, opt for a smart, elongating trouser and feather-light crewneck. Swap the flats for sneakers if you foresee a high step count.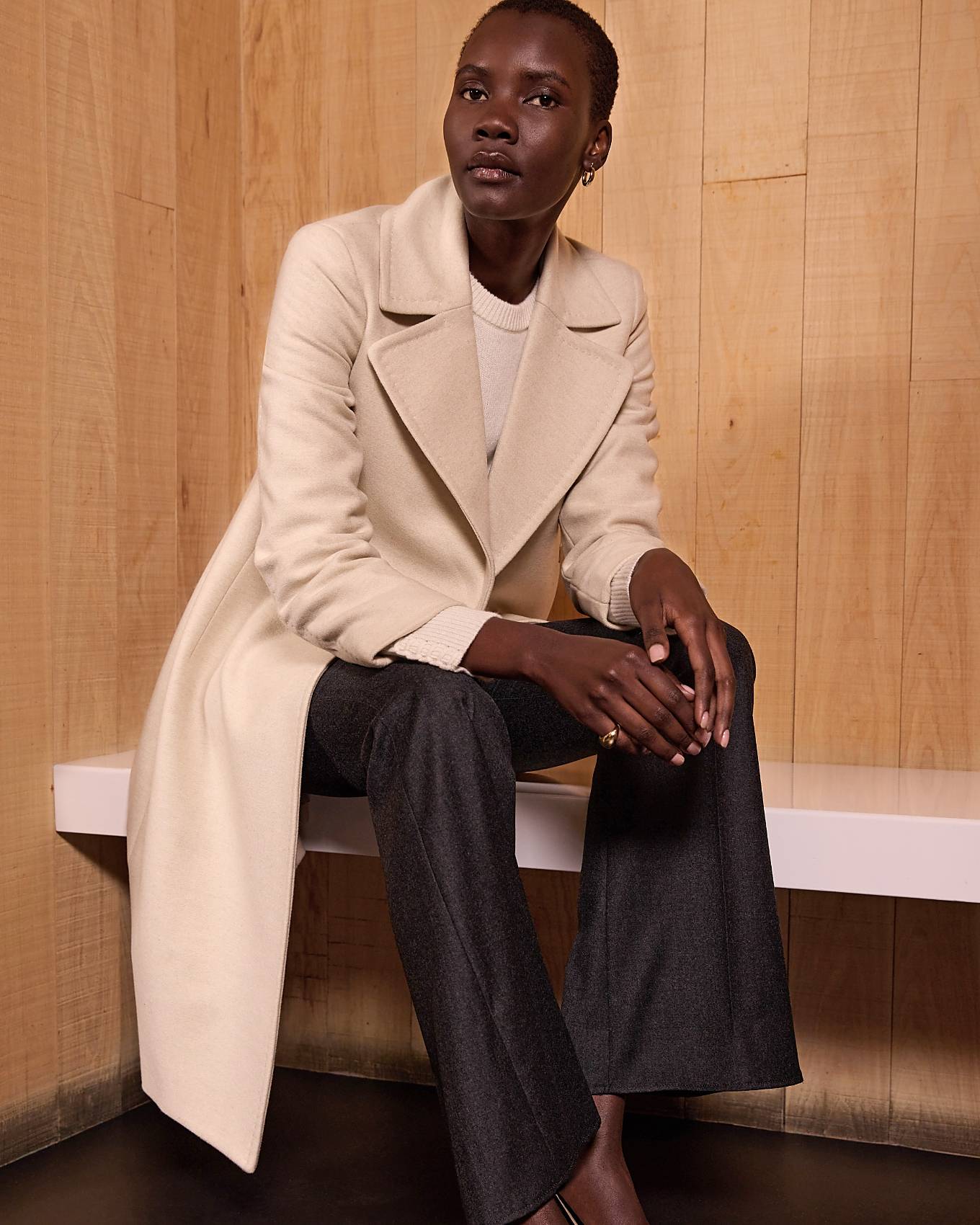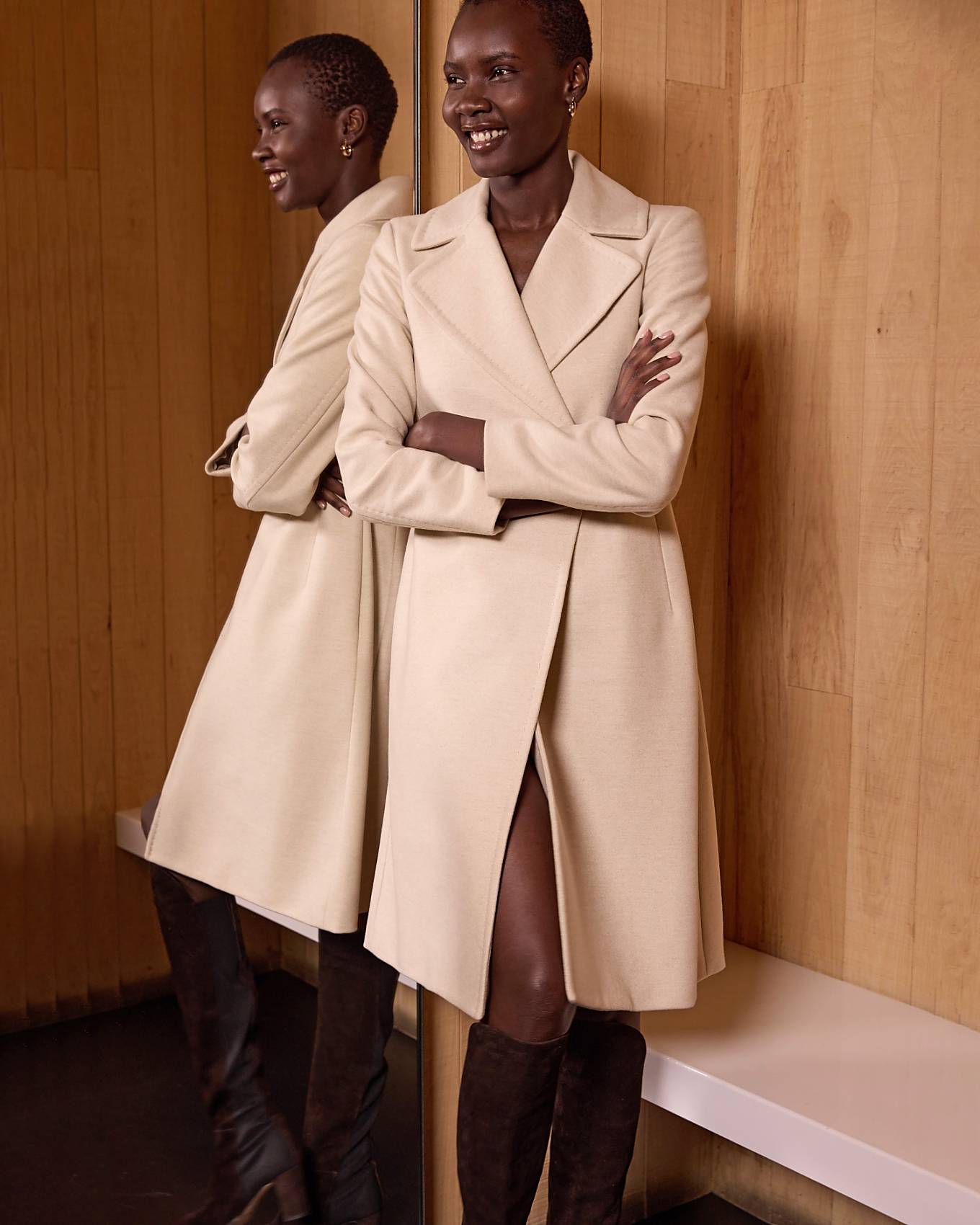 3.
Elegant + Elevated
Put this coat's versatility to the test by styling it solo as a minimal dress. Add a warm-tone pair of suede boots for extra drama.