3 Ways to Wear
A style that feels both casual and modern, our Irving shirt is cut for a standard fit and detailed with a point collar, button-front closure, and adjustable cuffs.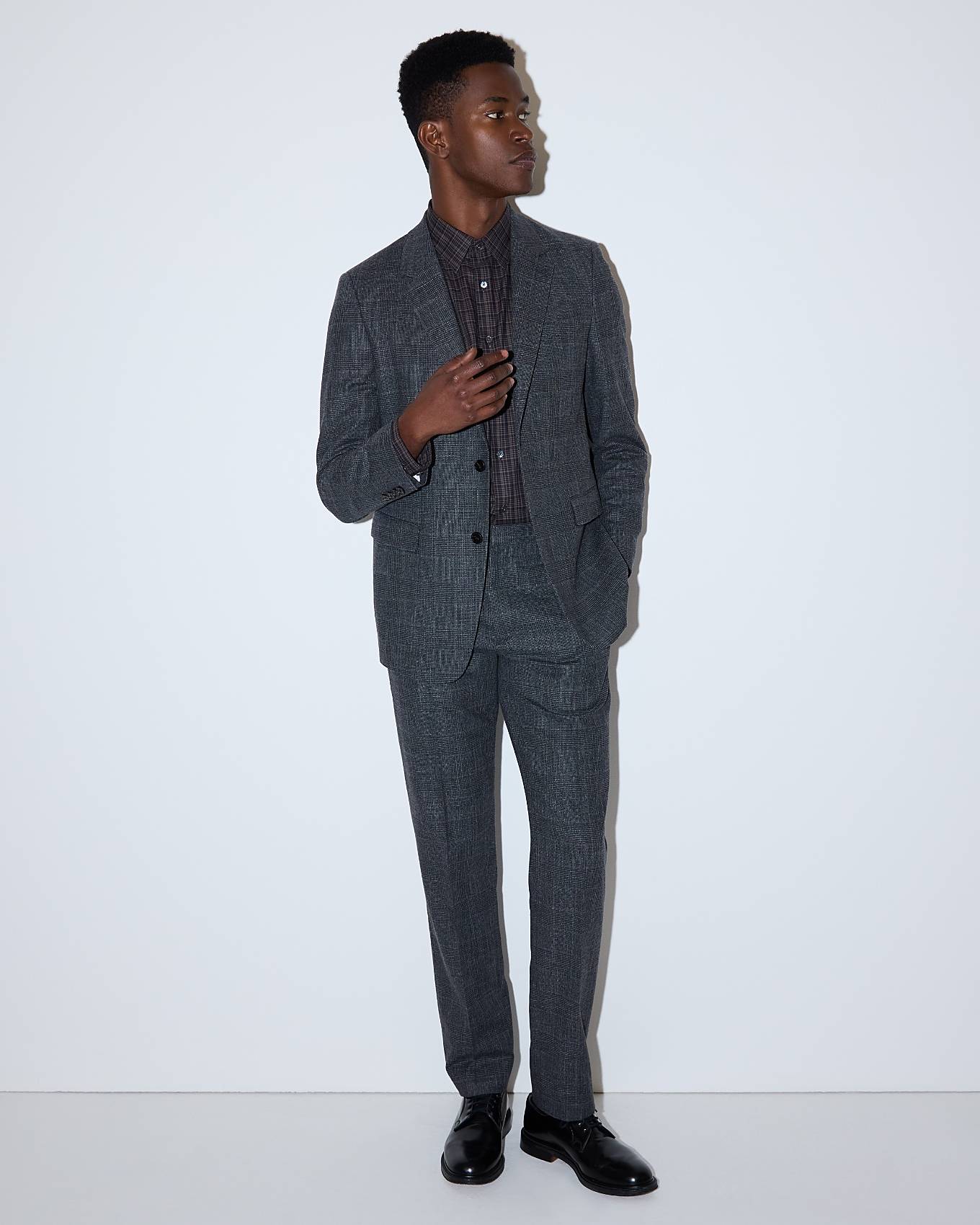 1
Show Up + Show Out
Pattern play is an unexpected twist in the realm of menswear. For an eye-catching look, pair this soft flannel button-up with a checked suit. Whether you're at the office or a dinner party, you're bound to be the sharpest guy in the room.

2
Pack Your Bags
A polished look for flights and road trips alike, this cotton flannel pant (with a subtle stretch) and wool-cashmere hoodie ensure you'll arrive in style. Our tip for a perfect match—keep the color palette earthy to complement the Irving's rich brown and charcoal hues.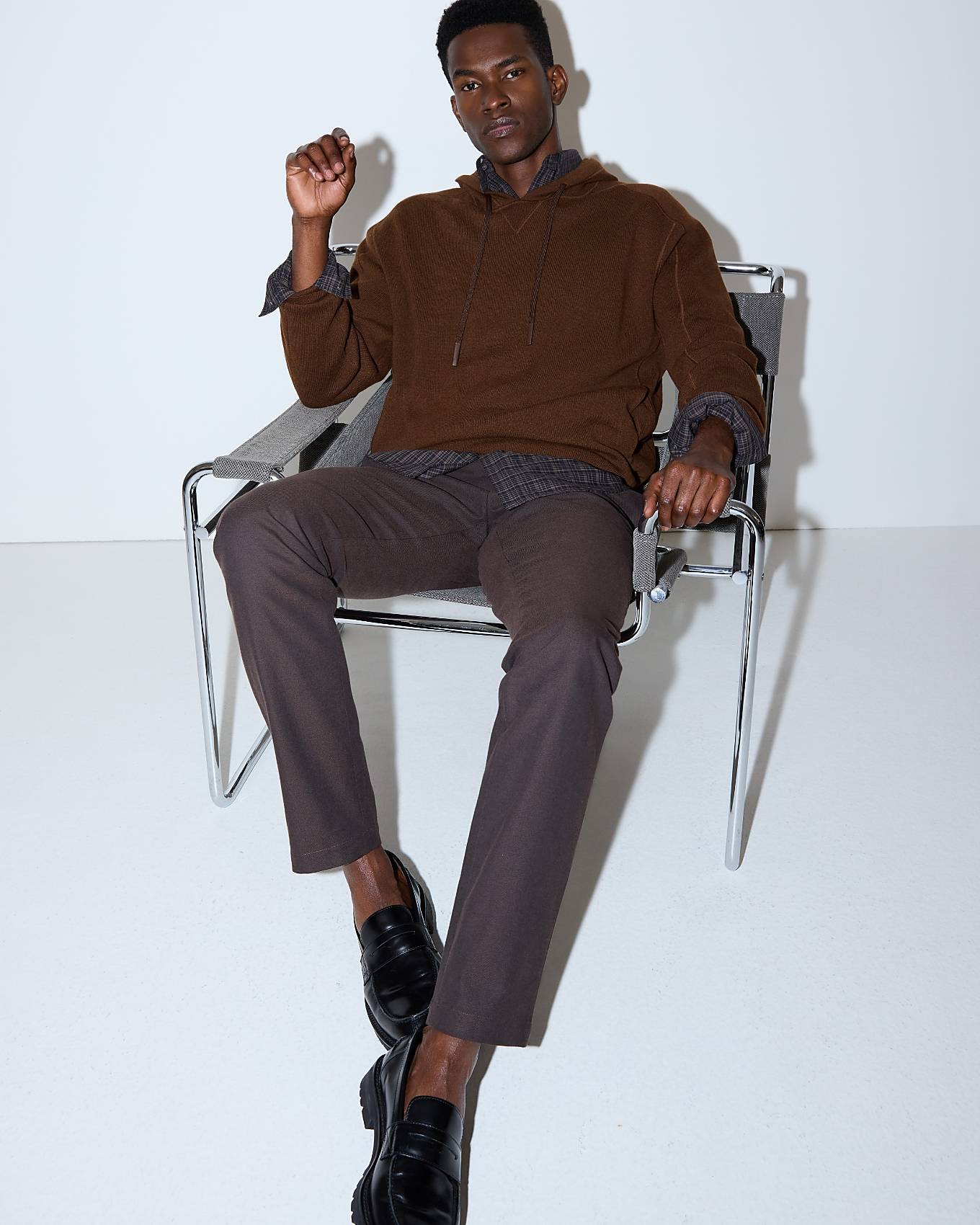 3
Weekend Highlight
Styling a white t-shirt underneath helps this dark button-up's pattern pop. Opt for neutral trousers, sleek boots, and a long-sleeve tee on Saturdays that go from coffee date to a night on the town.